EU&CULTURE first training session
Launching night and training session
Thanks to the support of the Carrefour des Associations Parisiennes, EU&CULTURE organised its first training session along with its launching night in Paris, one June 1st 2018.
The general topic, 'European Entrepreneurship, a challenge for young graduates', deepended various themes, such as the existing opportunities for young entrepreneurs, the French entrepreneurship ecosystem, and the European opportunities of development. The Europe Creative programme was explained in details as well as the required elements to apply and the recommended method to build an application.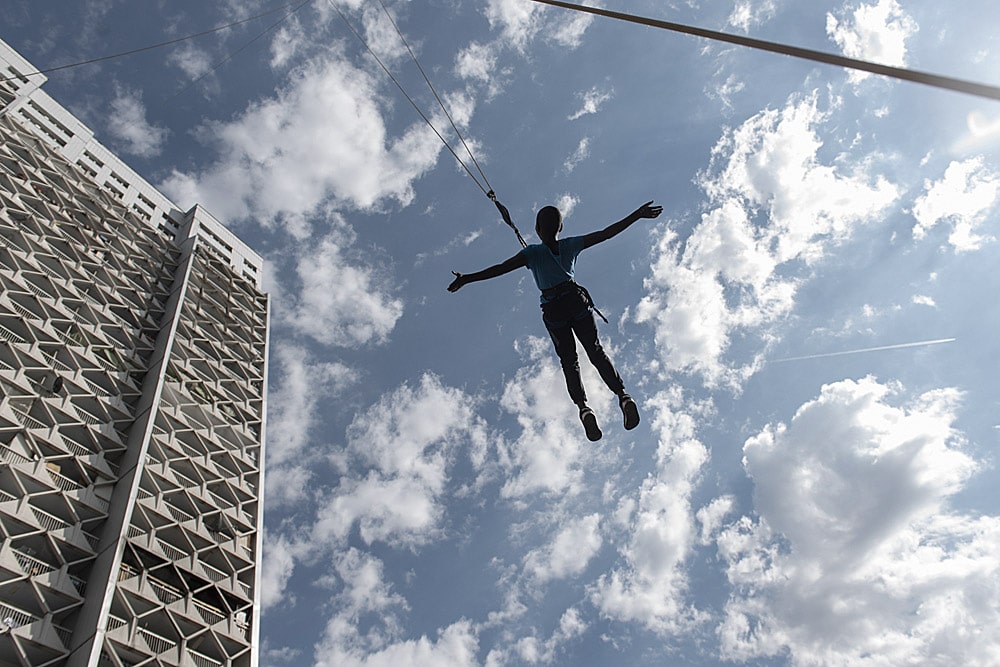 The second part of the session was dedicated to the interview of Fabrice Guillot, Artistic Director of the vertical dance company Retouramont. The company develops and support an emerging artistic practice and received the Europe Creative funds to develop its project. Along with 6 other international stakeholders and compagnies of vertical dance, they created the Vertical Dance Forum. Many and warm thanks to Fabrice Guillot and the entire Retouramont company for sharing their time and experience with us !
An introduction to…
Pioneer in the practice of vertical dance, the company is a higly-qualitative reference in the field. 
– A unique artistic vision in dialogue with the cities' architecture and features

– Tailored trainings to vertical dance and artistic residencies 

– Leader of the  Vertical Dance Forum, a network of 7 choreographers specialised in vertical dance across Europe and in Canada
Known as 'CAP' and supported by the city of Paris, the space is a key stakeholder in the associative life.
A centre to support and develop the associative life in Paris

Events such as the Agora, free legal consulting and tailored advice to the associations' needs 

A network of partners in the city
(1) Photography credits / copyright: cie Retouramont